Introducing the Concirrus Scramble
By Hannah Freeman - May 11, 2020
Last month we launched the very first Concirrus Scramble, an internal competition to uncover innovative ideas around improving Concirrus' working methods and products. Read on to meet the judging panel and find out who got through to the next stage of the competition!
What & why
Last month we launched the very first Concirrus Scramble, a voluntary internal competition to uncover innovative ideas around improving Concirrus' working methods and products. 'Think hackathon meets innovation meets prizes.' As we have had some unexpected time on our hands now that we're all working remotely, the Scramble is the perfect opportunity to harness the extra energy within the team. The best ideas will go on to be developed by individual teams over a six-week sprint with prizes up for grabs! A bit of healthy competition never hurt anyone, right?
Concirrus' employees define its working culture and are responsible for the level of innovation seen within its products. With such talent in-house, the Scramble allows that same energy to further shape the future of the company itself.
With a week to develop and perfect pitches, cross-department collaboration was encouraged, utilising each other's skill sets to define specific areas of improvement and possible solutions.
Pitch day
On 20th April pitch day had arrived! 14 potential ideas were to be narrowed down to three by our esteemed judging panel. With ideas from all departments, across our London and Delhi offices, we saw a real mix of future product enhancements and personal development ideas.
Meet the Concirrus judging panel
We of course enlisted our very own MJ (Executive Assistant) to referee!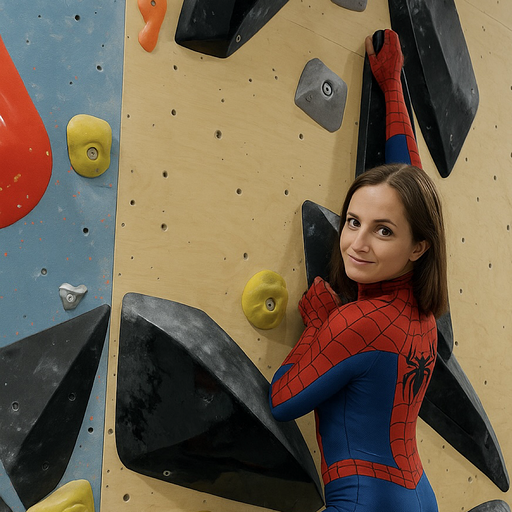 So, what were the judges looking for during the pitches & how did they get on?
Andy Yeoman, CEO (our 'Simon Cowell')
"It was amazing! I was humbled by the breadth and depth of the talent in the company combined with their willingness to go out of their way to put themselves forward. It's testimony to the company that we have such a supportive, ambitious and nurturing culture. The judging was made incredibly difficult, we were so pleased to see such a range of ideas across product improvements, internal tooling, technology, cost saving and larger strategic plays. There were never going to be any 'bad ideas' and this initiative was designed to encourage innovation, it was through that lens combined with the ability to get to prototype in 6-weeks on which we based our decisions."
Will Panchaud, Product Director (our 'Ant McPartlin')
"It was really exciting the see the variety of ideas and submissions we had, not only that but from all areas of the organisation. It made the choice of which ideas to progress very difficult and I would have loved to do all of them. When trying to select an idea, there were three key things I was looking for: Innovation - we are constantly innovating internally but this gave the opportunity for people to apply themselves outside of the normal confines of a specific target user base. Commercial appeal - did I think if we took this to market there would be excitement around it and the potential for a new revenue stream. Complexity - I really want to see a tangible output at the end of the process, so no biting off too much work for the limited time allowed was a crucial aspect in my assessment of ideas."
Caroline Hurst, Marketing Director (our 'Amanda Holden')
"The competition was fierce, there were so many worthy winners who entered the competition. We were looking for ideas that were relevant to our existing business, that would have a positive impact on our customers businesses and ideas that weren't too complicated, as the teams need to deliver a working prototype within 6-weeks. But the one thing that we were all looking for… passion. We wanted the candidates to show that they had a real passion for the idea they were pitching and cor blimey there was tons of it!"
Chris Kirkham, Senior Product Manager (our 'Declan Donnelly')
"For me the key observation was genuine passion. A certain level of passion that shows they had a good understanding of their idea, truly believed in it themselves, and enthusiastically endeavoured to convince the judges why it was a worthy idea. Including research into competition, use cases, how it could be achieved, and potential risk and challenges, all delivered in a clearly prepared presentation aiming to win the scores of the judges. It was truly fantastic to see the excellent pitches from the team."
Vinod Singh, CTO (our 'Karen Johar')
"I was looking for multiple things including relevance of their idea (how close it is to what we do today), how hard it would be to build and clarity in the pitch. The most impressive part for me was that all the ideas were very innovative yet simple and extremely relevant to our business. A great deal of passion was visible from the presenters across the board."
Mark Phillips, VP of Sales (our 'Louis Walsh')
"There were a range of things that we were scoring the candidates on, but for me it was all about 1) whether the idea could add value to our clients or a segment of the industry and 2) whether the candidate displayed passion for their idea and its impact. Both of these criteria's go to the core of Concirrus as a company and reflect our culture and approach. You can have all the ideas in the world, but if they aren't transformational for our industry and they don't get us excited, then they aren't very Concirrus.'
So, what's next for the Concirrus Scramble…
The judges awarded Andrew Collins' Sandbox Day pitch full marks - the leadership team will work with Andrew to develop the idea further as part of the Concirrus team culture. Ultimately the judges settled on three fantastic ideas from Sam Mellett and Jorrit Peters, John Doyle, Shubham Aggarwal with Tom Solman and Rajdeep Deb. With respect to the teams, we're keeping their ideas under wraps until they have the chance to turn them into prototypes over the coming weeks!
Our judges will be announcing the winners at the end of May with some exciting prizes to be given out!
Stay tuned!
To learn more about Concirrus and our team head over to our careers page!
Powering the future of insurance
If you want to book a 1-1 meeting with us then let us know by clicking the link below.
Book a meeting