Quest, Blog, INSURANCE, MOTOR, questmotor, Case studies, partners
Quest Motor helps Acorn Insurance grow their business through increased visibility of their risk exposure
Acorn Insurance is a specialist motor insurance provider who focuses on risks that often fall outside of the status quo. Operating in an increasingly competitive market where margins are continuously squeezed Acorn were looking for a way to enhance their current premium pricing techniques to deliver fair pricing for traditionally high-risk clients.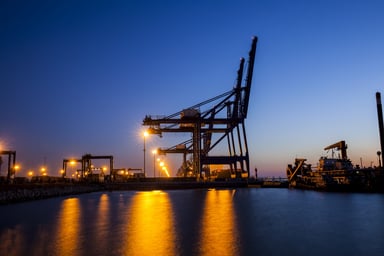 DATA, Blog, TECHNOLOGY, SHIPPING, Case studies
A new way of looking at risk - Concirrus case study
Who will be the Amazon of insurance? With acquisition costs of 45%+ there's no shortage of friction in the marine insurance market.
Quest, Marine, DATA, Blog, NEWS, INSURANCE, Case studies
Quest Marine uncovers insights to improve marine loss ratio by 7%
Commercial marine insurance is highly competitive and operating costs are at an all-time high. Read about how one commercial marine insurer used Concirrus' software, Quest Marine, to uncover brand new insights and small changes they could make to reduce their loss ratio by 7%.